Cubemen
Notes on the Soundtrack

Cubemen is an awesomely creative tower-defense game. As I fleshed out the ideas for first delivery the idea of having a theme for each of the game's characters came up. Each one has very cool name which helps with understanding their abilities. Some of my favorites are Flint Flamer, Lazlo Laser, and Ricky Rockets.

In the album version of the soundtrack, which is going to be released soon, there are eight character themes, the main theme and the solo piano medley (which comes with a pdf for those who want to play it on their pianos). Here's the example of the main theme.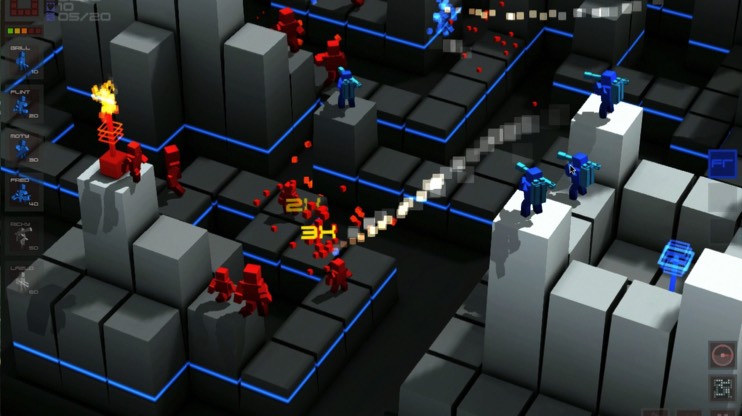 The idea behind the music was to capture the seriousness of our characters while paying homage to the percussive elements present in classic video game music. My goal was to enhance the gaming experience by providing a soundtrack which features catchy melodies, driving rhythm and an epic mood, commenting on the dedication of our talented main characters.

Above is the character theme for Flint. The music features a mid-range bass which gives it a cool melodic tint

The above theme, for Ricky Rockets was one of the first ones written for during the sketching process. It's also one of the main gameplay tracks featured in the game's soundtrack