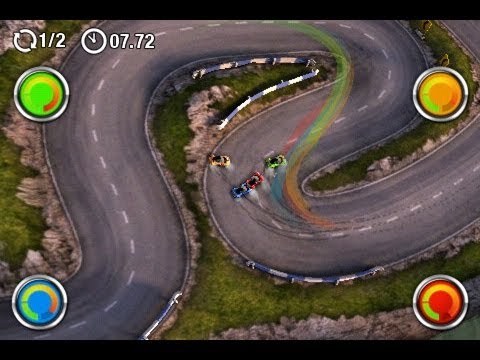 Draw Race 2 was developed by RedLynx and published by Chillingo. The game has been received extremely well by the critics and players alike -- it won Pocketgamer's 'Best Sports/Driving Game of 2012.' It has a 5-star rating with thousands of votes just in the US. I even get the occasional email from players commenting about the music, which obviously makes my day.



The theme was an exciting challenge as RedLynx was seeking something different from the more traditional rock or electronic approach for racing games. That excitement, drive and adrenaline still needed to be present though. My main visual cue for the theme was the (now) cover artwork of the racer standing with his arms spread. It's quite an epic, heroic pose and the theme is a reflection of his emotions. I would often glance at that image as I prepared the thematic drafts.

The above excerpt can be heard at the 0:11 in the trailer, and a longer version of the theme is present in the game's main menu. Theme starts off in d minor, which gives it that dramatic touch, and then the Bb major chord adds to the heroic/determined feel of the theme. c minor, at bar 4, takes the theme deeper before we have a cadence from Eb Major to G major -- B flat note moving to B natural and Eb moving to D (the latter move is suggested in the harmony).